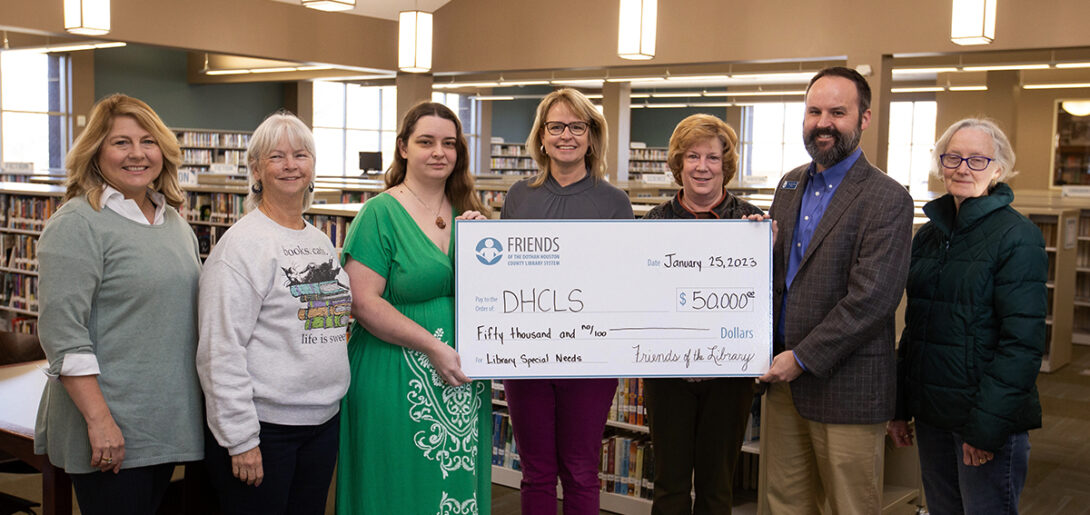 During their January 25, 2023 meeting, the Friends of the Library approved a donation of $50,000 to the Dothan Houston County Library System in support of a wide range of library projects and initiatives.
The Friends raised these funds over the course of 2022, primarily through memberships, the Big Book Sale, and ongoing "mini book sales" at each DHCLS location. The funds will support updates to the library collection, outreach programs, replacement furniture, facility improvements, and technology upgrades. This year's donation represents the largest annual gift to DHCLS in the history of the Friends and an increase of $8,000 over last year's donation.
"As a library system and as a community, we are incredibly fortunate to have the Friends of the Library," said DHCLS Director Chris Warren. "The Friends are hard-working, generous volunteers, and there are so many things that we simply could not do without their support."
During the meeting, the Friends also discussed plans for the Spring 2023 Big Book Sale, scheduled for April 13 through 23 in the Westgate Recreation Center Gym.