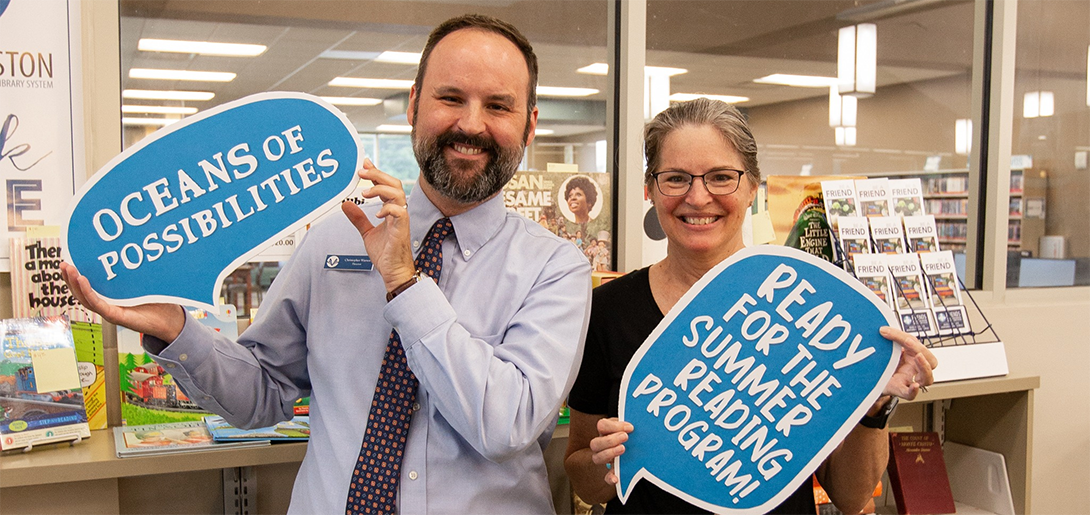 The Dothan Houston County Library System (DHCLS) hosted a kickoff for the Summer Reading Program on Monday, May 23. During the event, a total of 288 children, teens, and adults registered for the Summer Reading Program, with many attendees even signing up for their first library cards.
"The SRP is a great way to help young people see reading as something that can be fun and enjoyable and rewarding," says DHCLS Director Chris Warren. "It's also an opportunity to help children maintain their literacy skills from one school year to the next, so that they return to the classroom in the fall ready to learn and ready to succeed."
DHCLS would like to extend special thanks to the Youth Services staff for planning such a successful event, and to the library's trustees and local elected officials for their attendance and support.
More information about the Summer Reading Program, including a calendar of events and activities and details about how to register, is available at https://www.dhcls.org/summer-reading-program/.